Fun Services is the originator of the School Holiday Shopping Program and we have been perfecting this
program for over 50 years. The Holiday Gift Shop is truly the best program offered for your students!
There is never any risk for your school. This program is 100% on consignment, so you only pay for the gifts that aren't returned at the end of your shop. We will provide your school with a gift selection of about 125+ items. Plus, you will receive, FREE, all of the promotional materials needed to have a fun and successful program! When your sale is over, we will pick up all un-sold gifts. You never pay delivery or shipping fees on the Holiday Gift Shop program!
Why Fun Services?
There are other companies around the country that do these programs too. So why choose Fun Services? Easy…we were the first company to do this over 50 years ago and are still #1 in the nation for holiday shops. More schools trust us with their shops than any other company. We are local and house all of our merchandise locally which means that when you place your daily reorders, the merchandise will be delivered early the next morning in our own trucks. With Fun Services, there is no threat of late or missed reorders due to weather and shipping out of state. When you choose to work with us, you get a LOT plus the very best customer service possible.
Our Holiday Gift Shop Program includes:
Door Panels/School Posters

Table Cloths/Pricing Stickers

Gift List Planner

Budget Envelopes

Bilingual English/Spanish Parent Letters

Colorful Mylar Gift Bags

Shopping Bags

Planning and Promotion Guide
The Local Advantage
Fast responsive service – Having a local office with all of our merchandise under our control is a great benefit to our customers. A sales rep that uses an out of state supplier has no access to inventory that may be a thousand miles away, is that what you need during your holiday shop?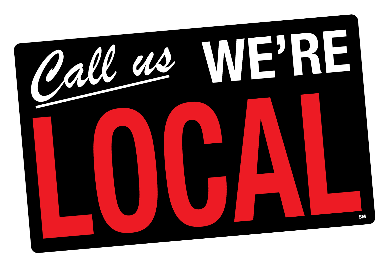 Local sports teams – Yes, we have them! Georgia Bulldogs, Atlanta Falcons, Clemson, Tennessee, South Carolina and Tennessee Titans. The items kids want at your shop.
Free next day reorders – We will have your reorder out to you by 10:00 at the very latest, usually it arrives much earlier than that! We understand the need to have your daily reorders by the time your 1st shoppers arrive each morning.
Free, fast pick up – Fun Services will get to your school fast and pick up the unsold gifts right away. Fast, friendly and on time.
Ability to Choose Your Own Profit Level

We realize that not all schools are created equal. Each has its own unique demographics and needs.
With Fun Services, you choose whether the holiday shop will be a fund raiser or a service to the children.
The Bonuses


Depending on what time of year you sign up, you can receive some great extra things as our way of saying, "Thank you for working with us!"
Contact us by phone or email to learn more about our current sign up bonuses.