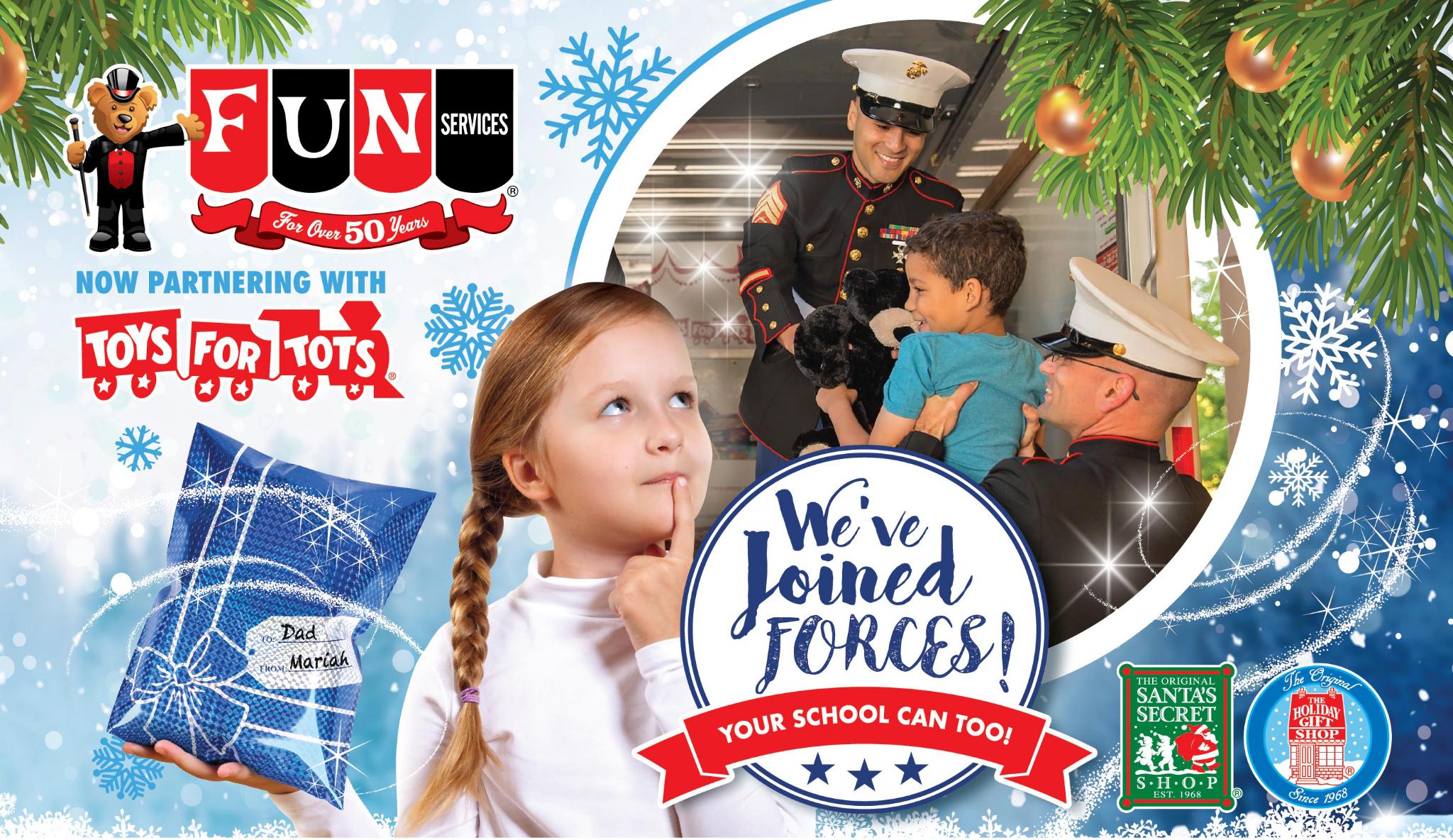 We have donated over $600,000 in toys since 2019 to this great United States Marines organization.

The Marine Toys for Tots program has been helping children since 1947.
and now by doing a Holiday Gift Shop will Fun Services, your school's shop can now give back and make a difference!
What this means for your Holiday Gift Shop: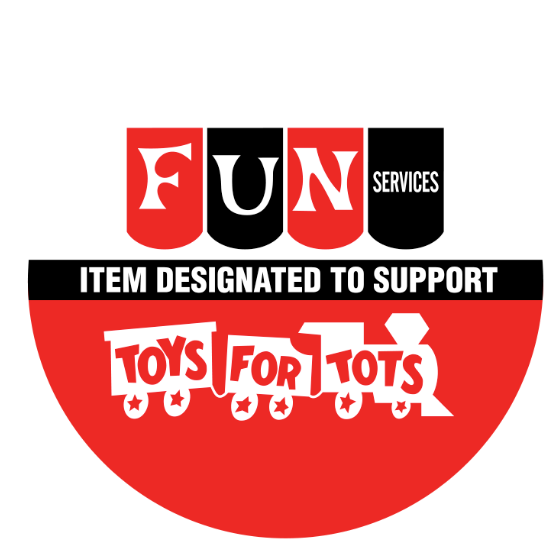 You can run your shop like normal. This year's gift line will include several items tagged "Item designated to support Toys for Tots." When your students purchase a tagged supported Toys for Tots item, Fun Services will donate a toy of equal value to Toys for Tots.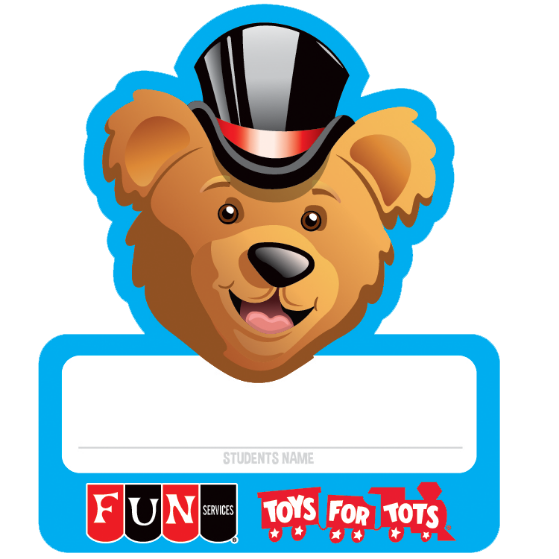 Die Cuts for Wall Display



Or if you want to have more student involvement and/or more fun in supporting Toys for Tots, Fun Services will provide die cut paper images. When a student purchases a gift designated to support Toys for Tots, their name can be written on this die cut. The school can display these die cuts as a way to visually see the growing donations.